All are welcome to join out weekly Talmud study group led by Rabbi Robin Podolski, Joseph Tepperman and Bernhard Rohrbacher.
When:  Meets every Tuesday at 7:00 p.m. at the home of Bernhard Rohrbacher.  For address, directions, and e-mail updates, please RSVP
How Much? FREE & everybody welcome.  No prior knowledge required.
Text used:  We will be studying the ArtScroll (Schottenstein) edition of Tractate Pesachim.  We encourage you to buy your own book but will provide photocopies to those without one.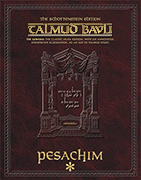 WHEN
August 30, 2016 at 7pm - 8pm
WHERE
Private Residence Close Temple. Info provided upon RSVP

CONTACT
Bernhard Rohrbacher ·